Complete Web & App Design Course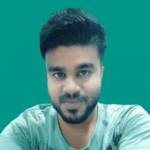 Appreciable Course from Scratch.Its easy to learn even for beginner I am Still Learning ur course. Going good. Thank you MeroDigiTech.
Mero Digitech is a very good platform in Nepal to learn. You can learn web and app design completely even from Scratch. Very very good content. Teaching methods are excellent. I recommend every single people to enroll in this course if they are thinking to start an online business. if you take the first step and enroll in this course it's your step towards success. Mero Digitech not only provides you the courses it also provides instant support according to your needs. Excellent guidance. Provided Themes and plugins are 2times more expensive than the course price. Even mteveresttoday.com was born with the help of Mero Digitech. Thank you so much for providing a platform to learn.
Some of the websites made by our

Students